New in Artificial Intelligence at Google. The Mountain View giant recently launched two new products, Kubeflow Pipelines and AI Hub, to provide data specialists with a suitable and secure workspace, but also to enable more companies to benefit from the advantages of machine learning and artificial intelligence in general.

Two new AI tools for companies have been unveiled by Google and seem to open a new step towards Artificial Intelligence for all. In any case, more and more companies will first be able to open up to this new field or new discipline in vogue. This will undoubtedly be followed by a general public Artificial Intelligence..." Our goal is to make AI available to all companies. But to do this, it is necessary to lower barriers to entry, said ML Cloud Technical Director Hussein Mehanna on November 8 on the organization's blog. That's why we build all our artificial intelligence offerings with three ideas in mind: simplify them so that more companies can adopt them, make them useful to more organizations and make them faster, so that companies can iterate and succeed more quickly. »

The first tool is called Kubeflow Pipelines, based on the Kubeflow open source project. It is mainly intended for developers who would like to design, implement or manage automatic learning workloads. On Kubeflow Pipelines, data specialists will be able to test different Machine Learning techniques to identify the one that best suits their needs. This new platform also aims to improve collaboration between team members since all workloads can be used by anyone internally.

AI Hub, a new Artificial Intelligence platform

How does it work? Kubeflow Pipelines uses Kubernetes containers to run machine learning workloads. Creation, deployment, management or reuse, the Pipelines component is an environment dedicated to machine learning workloads and optimized for teamwork, whether you are a developer or a Data Scientist.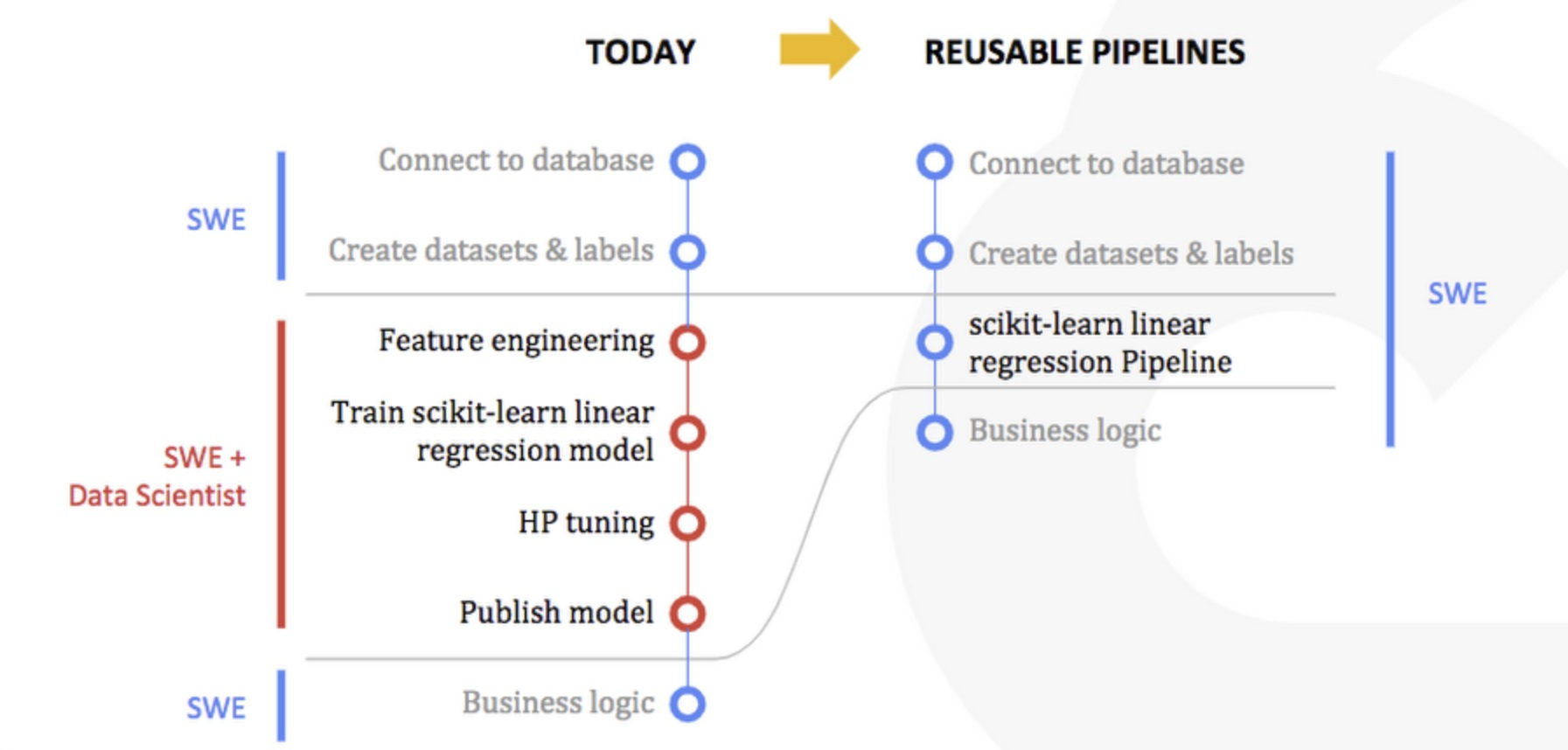 The second tool, perhaps the most attractive for companies, is the AI Hub. The AI Hub is well named because it is a platform or cloud where companies can find essential elements for machine learning, data sets needed to train and improve models or models that have already been tested and are ready for use.

Behind this hub, Google's desire is clear: to democratize Artificial Intelligence or Machine Learning to all the components of a company, and not only to its developers or data specialists. And of course, having these companies that develop AI strategies in your company. However, unlike the Github recently acquired by Microsoft, the AI Hub is a closed platform, intra-company, and not open to the world. Each company will therefore be able to create and develop an Artificial Intelligence project in complete security.

AI for all, all for AI

Nevertheless, Google has decided to move up a gear and, to set an example, will also share most of its own Open Source hardware in the AI Hub, as will all the search documentation mainly developed by Google Cloud AI or Google Research teams. And, while waiting for the appearance of paid tools offered by third parties (business is still business, you shouldn't dream either...) in the future, data scientists will be able to open up to Jupyter Notebooks pipelines and Tensorflow modules placed and available for sharing on the platform in question.




Aware of the lack of data specialists at the moment, Google is thus in line with its previous actions to try to boost the market and make life easier for developers who would like to tackle Machine Learning models or machine learning. The large-scale deployment of these new tools is still moving in this direction after having already launched AutoML in the middle of the summer. In short, a series of Machine Learning products to allow developers without extensive expertise to train models, whether in the field of image recognition, translation or natural language.

Artificial Intelligence is clearly a major issue for Google and the American giant has understood that it is necessary to launch the machine, without pun intended, before expecting real benefits. A strategy that the American firm had already successfully employed in the past...