Artificial Intelligence & ethics, Google as an opportunist ?
Artificial Intelligence and ethics, Google has decided to take over the business ! How ? By launching "DeepMind "Ethics & Society"", a new research unit on the subject. Decryption.

Something new ! One week after our dossier on , Google also took over the subject and on Tuesday announced the launch of a research unit called "DeepMind "Ethic & Society"". Information disseminated via the company blog DeepMind, the British company specializing in AI and bought by the American giant in 2014 for 500 million dollars.

Artificial Intelligence and Ethics interest Google

At first glance, this is certainly good news and should be welcomed. The initiative is even attractive. That the world's second largest brand in terms of values behind Apple (according to the latest Interbrand ranking) has decided to step up to the niches on this theme inevitably opens up good prospects. And of course it translates the preponderance in conversations of the question of ethics in Artificial Intelligence nowadays.

Verity Harding and Sean Legassick, authors of the article and leaders of the new research unit, explain in their article: "We believe AI can be of extraordinary benefit to the world, but only if held to the highest ethical standards. Technology is not value neutral, and technologists must take responsibility for the ethical and social impact of their work. [...] The development of AI creates important and complex questions. Its impact on society—and on all our lives—is not something that should be left to chance. Beneficial outcomes and protections against harms must be actively fought for and built-in from the beginning. But in a field as complex as AI, this is easier said than done."

Five Principles for Research on Artificial Intelligence and Ethics

DeepMind, the company which developed AlphaGo, an capable of beating the best in the world at the Go game, has created a team of 25 people (external researchers, professors, employees of the company, etc.) within a year and will have to respect five essential principles in order to carry out its projects: social benefit, rigour and facts, transparency and openness, diversity and interdisciplinarity and, finally, collaborative and inclusive.




Promising principles for research in such diverse areas as privacy and transparency, economic impact, governance and accountability, or morality and values. Asked by Wired.co.uk, Mustafa Suleyman, the co-founder of Deep Mind, is bound to be enthusiastic : "It's exciting to be a company that is putting sensitive issues, proactively, up-front, on the table, for public discussion." On Techcrunch, a spokesman for DeepMind added : "We hope to begin publishing papers early next year, and any papers produced by the Ethics & Society team will be made available through open access schemes. In general we are big believers in the academic tradition of peer review."

Artificial and ethical intelligence, Google's good guarantor?

Closer to home, however, it would be very naive to believe that Google would suddenly have fallen in love with ethics, at all costs, or with ethics in Artificial Intelligence. Google, or this American giant of which we know so little about it, who knows more about you than your own parents and whose search engine and algorithms remain a total mystery to the common man. DeepMind, a Google subsidiary, is launching a research unit on ethics in Artificial Intelligence, certainly. But what can it hide behind ?
At first it was almost an obligation for Google. When DeepMind was taken over by the American firm in 2014, DeepMind imposed the creation of an Ethics Committee on Artificial Intelligence with little or no effect. It is impossible until now to know the identity of the members, their missions and even how they operate, although Demis Hassabis, co-founder of the company, had confirmed its existence. Not very convincing so far, despite Machine Learning research that has exploded, as if by chance, since the acquisition of the British company in 2014, Google is correcting the situation a little bit and, at least in its external communication, shows greater transparency.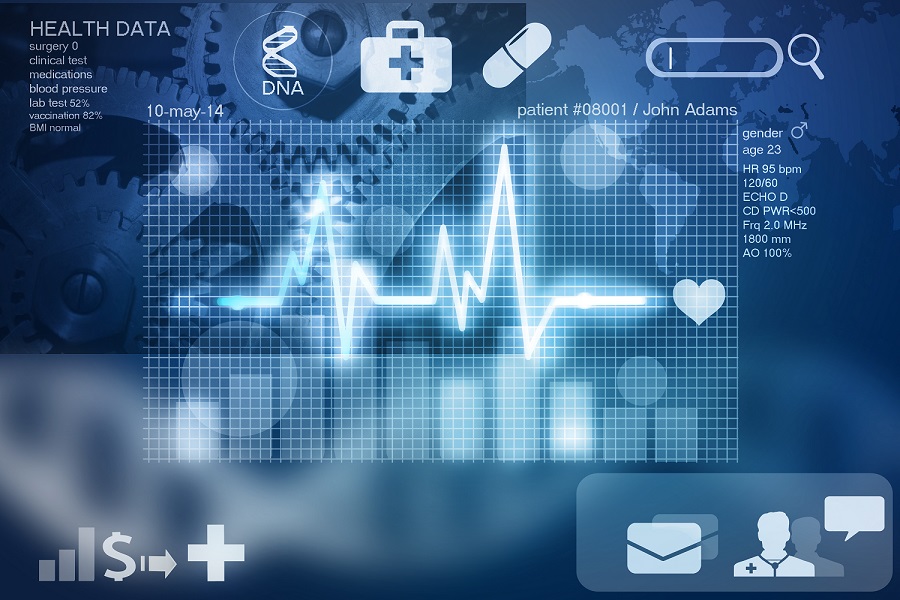 Google then has another interest in setting up a research unit on Artificial Intelligence and ethics, in addition to a philanthropy that it would have tried to hide until then so as not to attract too much praise... Known for its success in Artificial Intelligence, such as the development of AlphaGo for example, DeepMind has also been at the centre of controversy in Britain for several months now to gain access to the health data of 1.6 million patients without their consent. An agreement between the Royal Free London NHS Trust, the London hospital system, and the company that the British ICO (Information Commissioner's Office) has since questioned, believing that it does not have the necessary guarantees... for data protection.

DeepMind challenged for data protection

In this context, Google may therefore have a good deal of interest in ethics and Artificial Intelligence, especially through Alphabet's subsidiary, which is now in the spotlight at the British ICO for a possible breach of data protection. To reassure potential customers, patients who can legitimately wonder what will happen to their data and improve DeepMind's brand image, particularly in the UK, Google could not do otherwise. Taking action and communicating on the subject were the best things to do.
Finally, let's make no mistake, the creation of this research unit, which is not by definition an ethics committee, does not bode well for the future processes of Google or DeepMind. This team is not independent, first of all it is in charge of carrying out external research on Artificial Intelligence and ethics, financed of course by Google DeepMind, and publishing its main results. Not to act internally and change the operation of the Silicon Valley company. Pure opportunism or exacerbated philanthropy, the first publications and the first results expected next year will make it possible to judge.