Artificial Intelligence is giving Google a hard time. Between failure in a mathematics competition for 16-year-old Americans through its subsidiary specializing in AI DeepMind and the dissolution of the Ethics Committee it created barely a week ago, the Mountain View firm is currently sailing in troubled waters. An account of an eventful week for the AI.

It had not started well at all. And it ended badly. With its subsidiary DeepMind, Google experienced at least one last strange week, between ridicule and mockery from the general public and internal disputes, even in its Ethics Committee on Artificial Intelligence, which no longer exists.

This information, the first to have been released by the American company itself, was followed by a failure in the large widths of DeepMind at a mathematics competition normally intended for American students under... 16 years of age. In fact, this last information is not really surprising considering that DeepMind, the English subsidiary in which Alphabet and Google are shareholders, is not intended to solve problems that a teenager himself may encounter during his school career. Nevertheless, this information has been relayed by many media and is a challenge in a world today surrounded by a certain hype and considered as the fourth industrial revolution! And to think that barely a year ago, Google made a demonstration of strength in AI at its conference...

AI no more Ethics Committee

Times have changed rapidly and so it started at the beginning of last week with the announcement made by Google to our colleagues in Vox to put an end to the short adventure of its Ethics Committee. In just one week, the latter was crushed, gnawed from the inside by members who did not wish to live together or work together and torpedoed from the outside by employees of the firm itself who refused to see certain people sit on it for different reasons.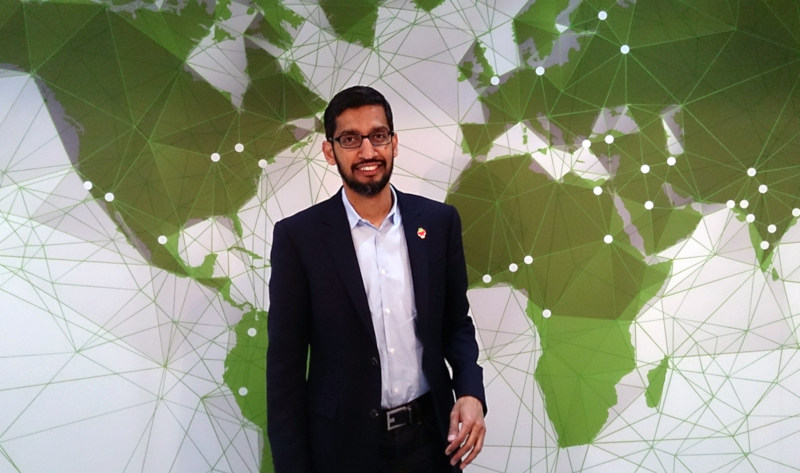 Consequently, this committee, which was first supposed to oversee the "responsible development of Artificial Intelligence", in the same terms used by the company, was purely and simply dissolved. Eight members composed it and were initially scheduled to meet four times a year to review . But the coercive force had become so powerful that the ATEAC (Advanced Technology External Advisory Council) was swept away by this statement from a Google spokesman to the American media: "It has become clear that in the current environment, the ATEAC cannot function as we wanted it to. So we end the council and go back to the drawing board. We will continue to be responsible in our work on the important issues raised by AI and will find different ways to obtain external opinions on these issues."

IA, your ruthless world

The cause of this sudden reversal is therefore multiple but has started well within the ranks of the Ethics Committee itself. The first to draw was Alessandro Acquisti who himself publicly announced his withdrawal from the Ethics Committee via Twitter: "Although I am dedicated to researching key ethical issues of equity, rights and inclusion in AI, I don't think this is the right forum for me to undertake this important work." Snowball effect or not, the fact remains that Google employees then got involved, refusing to see Kay Coles James, Republican, President of the Heritage Foundation and known for her positions against the LGBTQ and climatosceptical community, sit on this board. Thousands of employees signed an internal petition asking for his departure (more than 2,300 signatures), thus confirming Alessandro Acquisti not to continue the adventure.




The position of Dyan Gibbens, another member of this advisory group, was also untenable. President of a drone company, the young woman immediately brought back divisions that had already challenged the company on the subject of Artificial Intelligence and its military application. Finally, Joanna Bryson definitively buried this Ethics Committee with this lunar statement to defend her republican colleague, still in Vox's columns: "Believe it or not, I know worse about one of the other people. Other members of the Board of Directors have been overwhelmed with requirements to justify their decision to remain on the Board of Directors."With so many differences, his death was inevitable, even before Google publicly confirmed the news.

DeepMind is bad at math and completes the picture

In fact, it was better for Google to defuse this time bomb itself, which would sooner or later explode in his face. What would it have been said, for example, if this ethics committee had advised the firm on facial recognition ethics with an anti-LGBTQ person in its ranks?

The other, more unexpected news came in the middle of the week when the real students were working on their curriculum at school. DeepMind made a belly on a mathematics contest normally reserved for 16-year-old Americans. And this, despite all the preparation in advance to participate. A mistake that would be almost inexcusable if the English subsidiary of Google and Alphabet were really programmed for that. But this is obviously not the case.

DeepMind, an AI too inhuman....

So, how did DeepMind get caught in the carpet? In fact, Artificial Intelligence has been unable to understand the title of a question where words, symbols and functions intertwine. Too specialized for him, DeepMind was unable to start operations and other calculations that could solve this statement. Assessment? A 14/40 on the test that would make him a dunce in any class.






Trained in algebra or infinitesimal calculus, Artificial Intelligence, so gifted in go game, found itself faced with an insoluble problem: to reason like a human being to apprehend the entire statement in front of him. But let her reassure herself, humans sometimes also come up against their own reasoning. The Google Ethics Committee can attest to this. May she rest in peace....